Shop by Skin Type
Explore our offerings based on your skin type and get the right skincare for you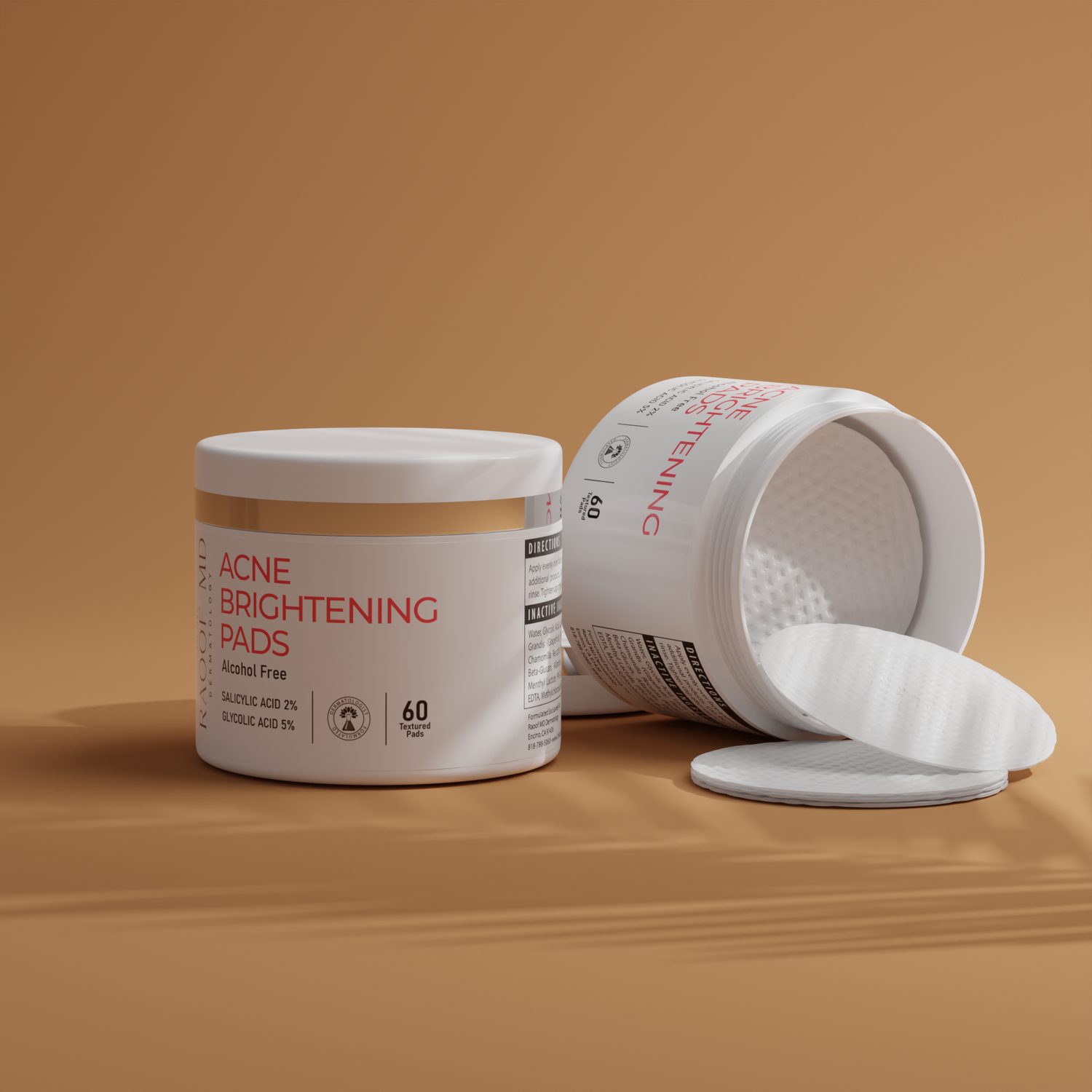 Unique Skincare
Our family's secret to happy, healthy skin, backed by science. Discover the family secret to glowing skin with RAOOF MD's products.
LEARN MORE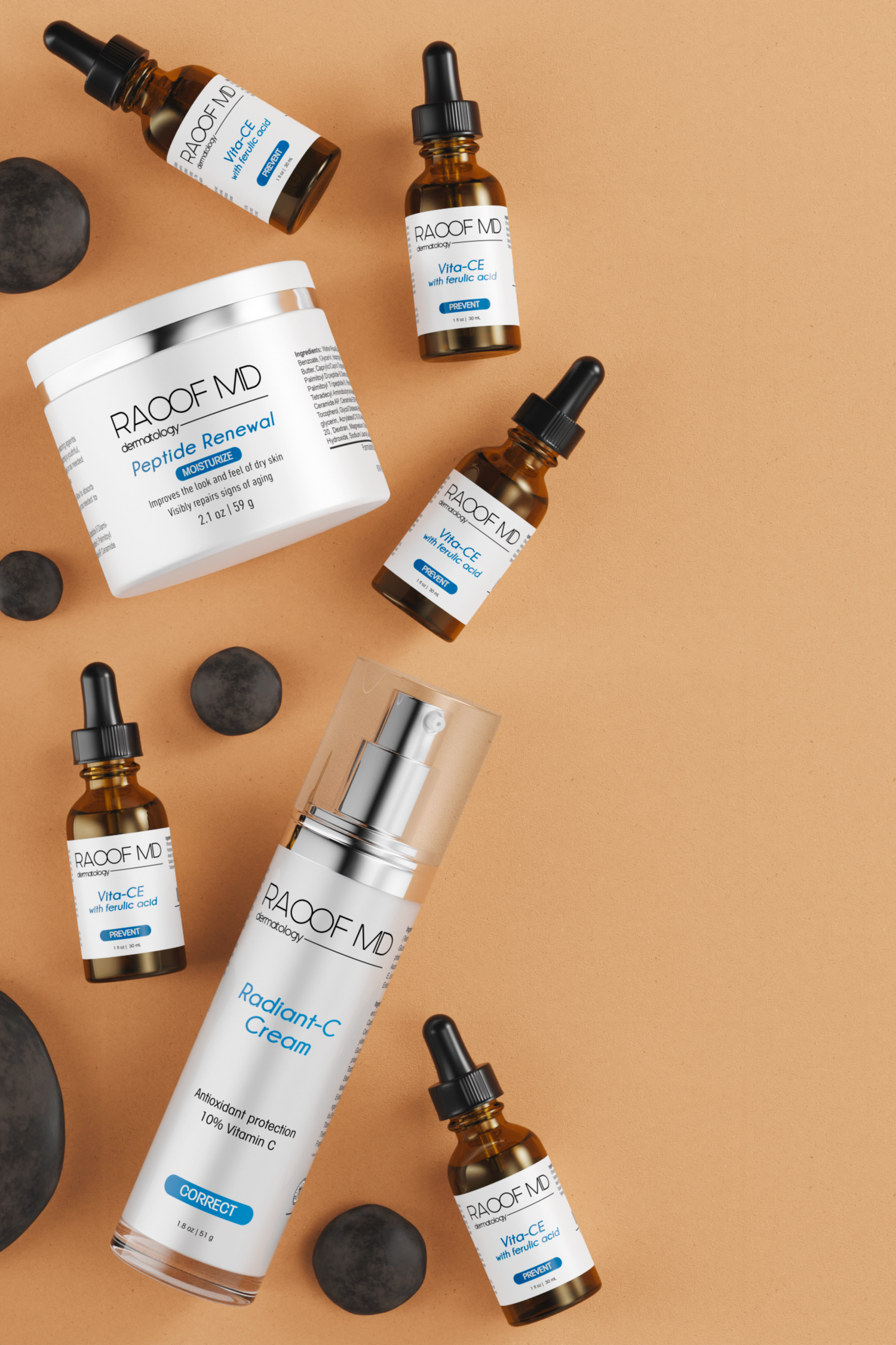 The Hydration Station
Ready to quench your skin's thirst? Step up to the ultimate hydration station! Our collection of moisturizing and hydrating products will leave your skin feeling refreshed and ready to play."
SHOP COLLECTION
What Customers Are Saying
This is probably the best cleanser I've ever used. It doesn't leave residue like some cleansers. At least my skin feeling fresh and vibrant!
This product was a game changer. The skin on my neck was feeling tired and honestly a little leathery which shocked me. I am in my mid-30's and was not prepared for this. The Neck Reversal Cream literally revived my skin and feels great! It absorbs quickly and doesn't get in the way of my makeup routine. Definitely ordering again!
Love love love this serum! Works miracles in a bottle. Removed all fine lines in days! I'm 40 mom of 3 beautiful kids, 2 of which are under 3, so I haven't slept well in years.. excellent product!
Ashley U.
Fruit Enzyme Cleanser
Nalani D.
Age Reversal Neck Cream
Amber L.
Needle Free Serum
The Derm's Journal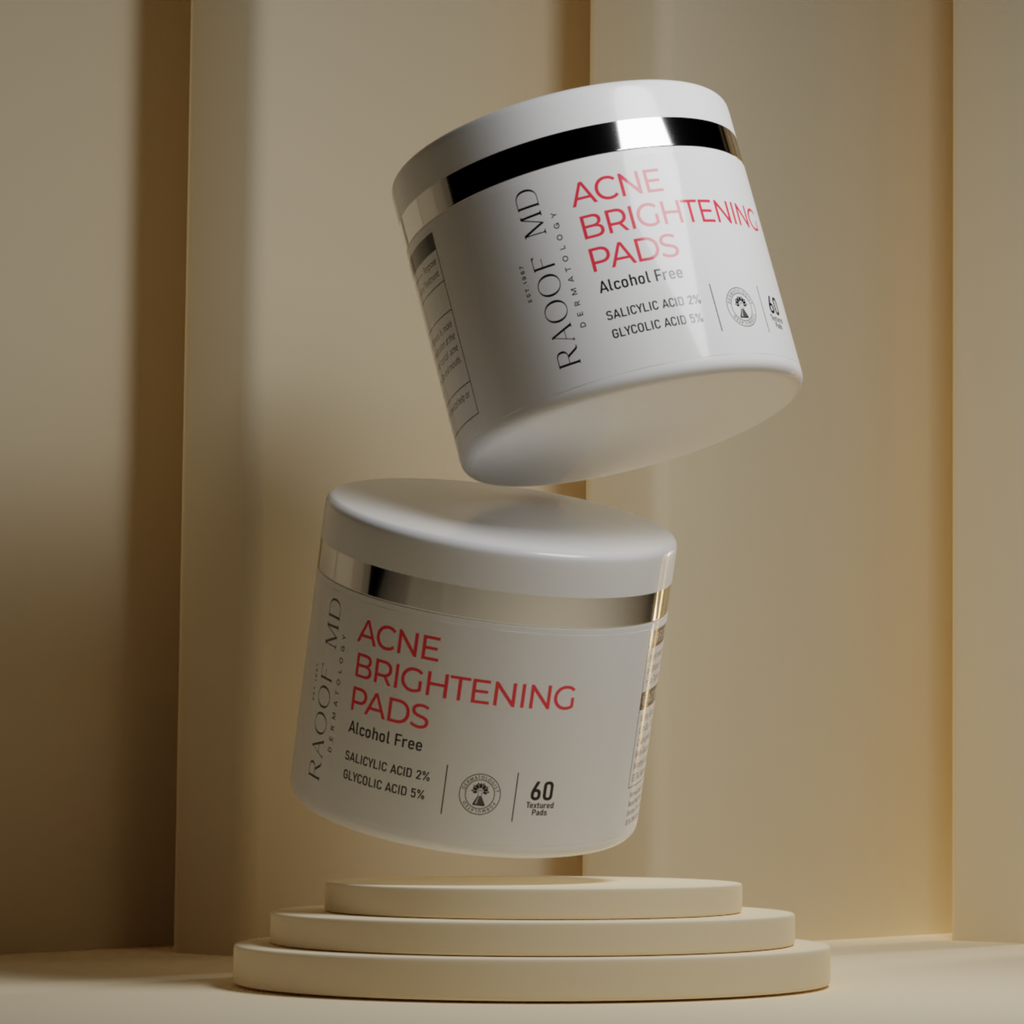 Here is our 
guide to understanding and treating acne, including its causes and various treatment approaches. It also highlights the benefits of using RAOOF MD's Acne Brightening Pads and Acne Control Serum, which contain powerful ingredients like salicylic acid, glycolic acid, and benzoyl peroxide to target acne-causing bacteria, soothe inflammation, and promote a more even skin tone. By following the tips and using these effective products, readers can say goodbye to acne and achieve clearer, brighter, and healthier-looking skin.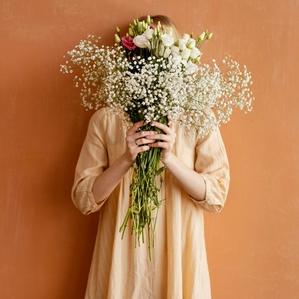 This Mother's Day, introduce the moms in your life to our family of dermatology experts by gifting them a RAOOF MD product. No matter if you gift a single item or a complete skincare routine, you'll help mom take her first steps in the skincare journey!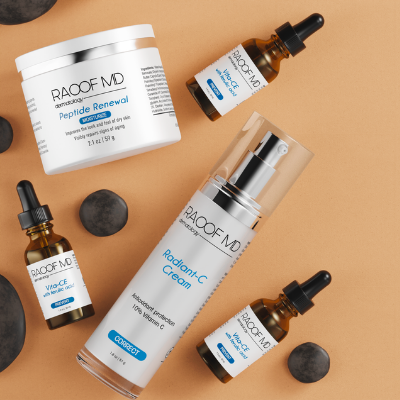 For those feeling lost with their acne treatment, or simply want to better understand what acne is and how to best treat it, this post is for you. Enjoy!